Passive Optical LAN solutions are changing the way businesses operate their local area networks.  Following the trends of server and data center consolidation, hosted virtual desktops (HVDs) and cloud computing, Passive Optical LANs enable the evolved requirements for high performance business services.  Centralization of network processing to the data center (and cloud) is driven by Big Data and BYOD (bring-your-own-device), where less than 10% of enterprise data traffic remains local.
Enterprise business and corporations, higher education and K-12, healthcare facilities, retail and manufacturing, and mixed-use developments around the world are now benefiting from Passive Optical LANs.  These businesses are saving up to 50% deployment costs, 70% ownership costs, 80% power utilization, 90% space usage when compared to legacy copper-base Ethernet LANs.
Passive Optical LAN meets the realities of today's IT departments – do more with less.  Reduced capital budgets and reduced headcount must meet the increased demand for more bandwidth and more productivity while meeting corporate sustainability goals.  While this may be a losing battle for traditional active Ethernet networks, Passive Optical LANs enable higher performance, lower costs, resulting in a more environmentally sustainable solution.
Optical LAN Benefits –
Simplifies your LAN,  while outperforming copper networks
Converges all building communication networks into one
Future-proofs your network, replace legacy copper with single mode fiber
Improves sustainability, saves energy, impacts LEED accreditation
Strengthens security with stronger physical barriers
Eliminates communication closets (IDFs)
And, Optical LAN saves money – both CapEx and OpEx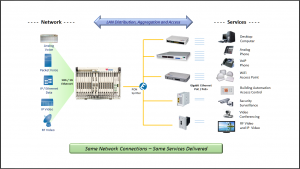 STAT Communications is a certified reseller and system integrator for Passive Optical LAN solutions.  We are the only reseller of this technology in the state of Ohio.  Stat Communications provides network design, equipment and infrastructure installation, network provisioning and commissioning, support services, and managed IT services.
Our best-in-class partner network and ecosystem ensures detailed, innovated solutions and world class customer service and support.
Passive Optical LAN technology partners –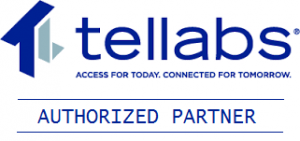 Fiber Infrastructure technology partners –